Stay Ahead With NextGen Restoration's Roofing Services In Cleveland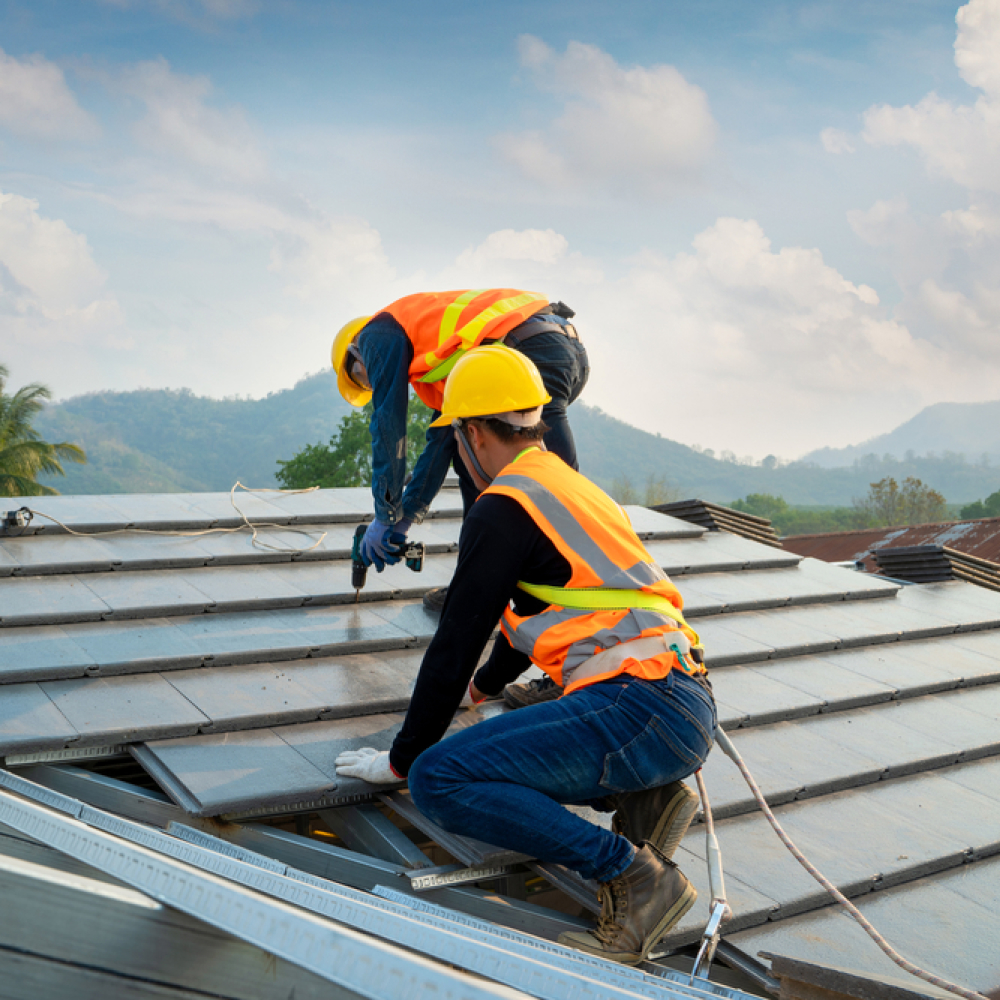 As a business owner, you understand your roof's critical role in protecting your operations. But why wait for roofing issues to damage your business when you can be one step ahead? Not being able to keep up with roof maintenance can be costly, but NextGen Restoration is here for you. 
Our commercial roofing expertise in Cleveland ensures that your business is covered for years to come. By providing comprehensive maintenance programs and proactive inspections, we can detect minor problems before they become significant. We know you need a long-lasting roof to handle the local climate and environment.
Roof Vigilance: Proactive Strategies For Long-Term Success
Your commercial roof is the hero that protects your business from the elements. But keeping it in peak condition requires more than just reacting to problems. It's  about being proactive. At NextGen Restoration, we empower you with the knowledge and tools to stay ahead. Some of our services include the following: 
Roof Replacement: Recognize The Signs
Every roof has a date, and recognizing the signs of impending replacement is crucial for staying ahead. Discover the red flags indicating it's time for a new roof and unlock the possibilities that await.
Our commercial roofers in Cleveland, OH, are masters of the roof replacement craft. We have cutting-edge techniques and premium materials to transform your roof. 
In Cleveland, Ohio, low-slope roofs face a unique set of challenges. But don't worry, we have the expertise to overcome them. Explore our city's specific intricacies of low-slope roofing, from heavy snow loads to drainage concerns. 
We specialize in tailored solutions for low-slope roofs, leveraging innovative technologies and materials. Break free from the limitations and experience the power of a robust low-slope roofing system.
Diverse Roofing Materials
One size does not fit all when it comes to commercial roofing materials. Each material brings its own set of benefits and considerations. Discover the vast array of roofing materials at your disposal with us. We have  classic asphalt shingles and sleek metal panels. Our team we'll guide you through this decision-making process. 
Elevate Your Roofing Game: Simple Steps To Get Our Services 
We believe keeping up with commercial roofing maintenance with us should be effortless. And to make it even simpler, we provide a straightforward process for you to get started: 
Contact us and fill out a form on our contact page.
Schedule an inspection with one of our roofing contractors.
Enjoy our comprehensive roof repair services
Take The Stress Out Of Commercial Roofing With NextGen Restoration
Congratulations! You're now equipped with the knowledge to take charge of your commercial roof's destiny with the best roofing company in Cleveland, OH.We are ready to be your trusted partner in safeguarding your business from potential roofing issues.
If you choose us, you will be in the best hands. Our team puts quality and safety first, allowing you to focus on running your business with peace of mind. You will eliminate stress, enjoy customized solutions, and ensure your roof is up to par for years. Call us today, and let us take care of your roof replacement.