Get Professional Commercial Roofing Services In Zanesville, OH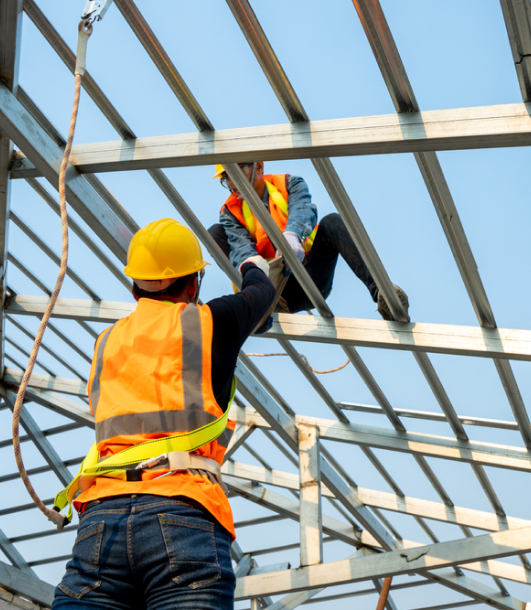 If you're a business owner in Zanesville, OH, you know how important your roof is to your company's success. Naturally, your roof protects the structure from the elements while affecting the building's overall aesthetic, temperature, and energy efficiency. So when you notice it's not looking or working the way it should, it's normal to feel overwhelmed.
That's why it's important to have reliable services, and you deserve nothing less than to work with the best roofing company in Zanesville, OH. So that's what NextGen Restoration strives to be! We know you want your business to thrive, so we do our best to maintain your roof throughout the year. Our roofing contractors have the necessary tools and experience, so trust us!
Choose The Best Materials For Your Business
Every business has specific requirements when it comes to roofing. NextGen Restoration provides various services tailored to your needs. So if you need any of the following improvements or repairs, our roofing contractors can help:
– Roof Replacement: Sometimes your roof is too old or has faced extensive damage, so the best choice is to replace it to guarantee safety.
– Roof Repair: If your roof is damaged, but the structure underneath is in good condition, our team can repair any damaged areas so your roof is functioning properly.
– Roof Maintenance: Regular maintenance can detect and fix small issues before they become more costly. So if you want to ensure your roof is in optimal condition, this service is ideal.
– Low-Slope Roofing: Our team can properly waterproof and seal it for added protection if you have a flat or low-slope roof.
Go For a Hassle-Free Process!
As a business owner, you need to handle many daily tasks and requirements. So you deserve a straightforward process that doesn't bring any unnecessary stress. That's why we've simplified ours in three quick steps:
Contact us.
Get a roofing inspection.
Ask for a free quote!
Improve Your Business' Roof In Zanesville, OH
Every business owner knows regular maintenance and repairs are necessary to keep their roofs in shape. However, finding quality solutions without breaking the bank can be stressful. That's why NextGen Restoration provides top-notch, affordable commercial roofing in Zanesville, OH! We understand your roof is a long-term investment, so we'll do our best to make it last.
Not addressing the problems your roof is facing can lead to bigger issues and affect your business in the long run. You can avoid this! All you need to do is get in touch with us today. We can help ensure that your roofing needs are handled so you can stop worrying and focus on other business areas.