Safeguard Your Haven In Cleveland Every Season!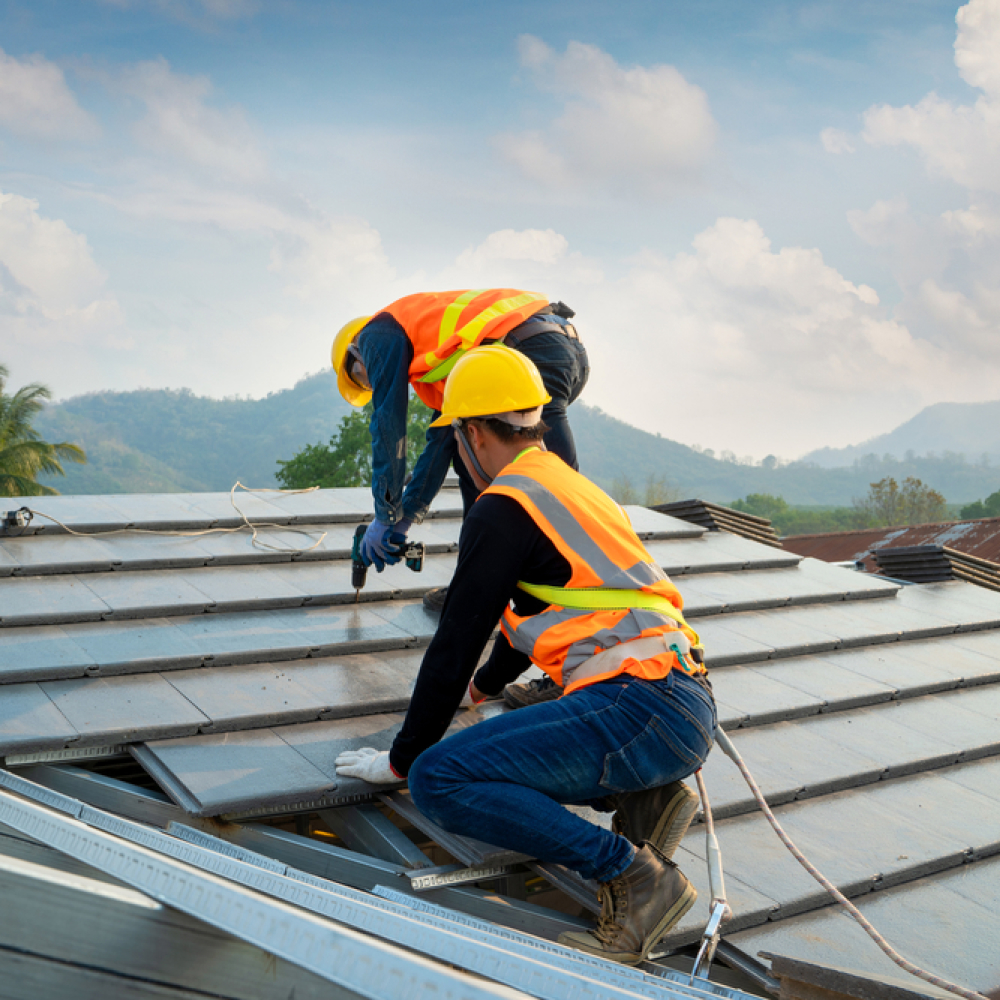 As a homeowner in this vibrant city, you understand the importance of a sturdy roof that can withstand the harsh elements. With heavy snowfall, rainstorms, and temperature fluctuations throughout the year, your roof needs to be more than just a shelter. It must be a fortress.
Considering all the potential issues that can come with a roof might be stressful, but there's no need to worry. At NextGen Restoration, we ensure your home remains comfortable in any weather condition. We have been helping many homeowners for years with their roofing needs. Let's begin this journey to protect your most valuable asset, your home.
Roofers In Cleveland, OH: Partnering With The Best
When it comes to your home's roof, you deserve nothing but the best. We are  the best roofing company in Cleveland, Ohio. Our roofing contractors are dedicated to delivering top-notch service . With our attention to detail, we ensure your home is protected from the harshest weather conditions.
Some of the services we offer include the following: 
Roof Repair: Restoring Strength And Integrity
Is your roof showing signs of wear and tear? Don't wait for leaks or further damage to compromise your home's safety. Our team specializes in roof repair, addressing these issues efficiently. Whether it's fixing damaged shingles, sealing leaks, or reinforcing structural integrity, our experts have you covered.
Roof Replacement: Embrace A Fresh Start
There may come a time when a roof replacement becomes necessary to ensure long-term protection for your home. As trusted roofers in Cleveland,  we understand the importance of this decision. 
Our professionals excel in roof replacement projects, offering a seamless process from start to finish. We  will guide you through material selection, provide expert installation, and transform your home with a brand-new roof. Embrace a fresh start and secure your home's future.
 Unmatched Durability: Weathering Cleveland's Storms
Cleveland's weather can be unforgiving, with heavy snowfall, pounding rain, and rapid temperature fluctuations. Your home's roof must be able to weather these storms with ease.
 At NextGen Restoration, we specialize in installing roofing systems designed to withstand Cleveland's challenging climate. From durable materials to advanced installation techniques, we ensure your roof stands strong against whatever nature throws. Experience unmatched durability and peace of mind.
Protect Your Home Today 
At NextGen Restoration, we are committed to providing homeowners in Cleveland, Ohio, with reliable roofing solutions. Contacting us couldn't be easier:
Connect with our team by filling out a form on our contact page.
Book an appointment with one of our contractors for your roof repair.
Enjoy peace of mind knowing your home is safe.
Hire The Best For Your Roofing Needs
You're one step closer to securing your home's future in Cleveland, Ohio. NextGen Restoration is committed to providing residential roofing solutions that protect your most valuable asset. Don't leave your home vulnerable to the city's challenging weather conditions. Take action now. 
Contact us today to schedule a consultation. Explore how our team can help you choose the right roofing solution for your home.Remember, don't wait for storm season to hit. Give your home the protection it deserves.