Residential Roofing Services In Hudson, OH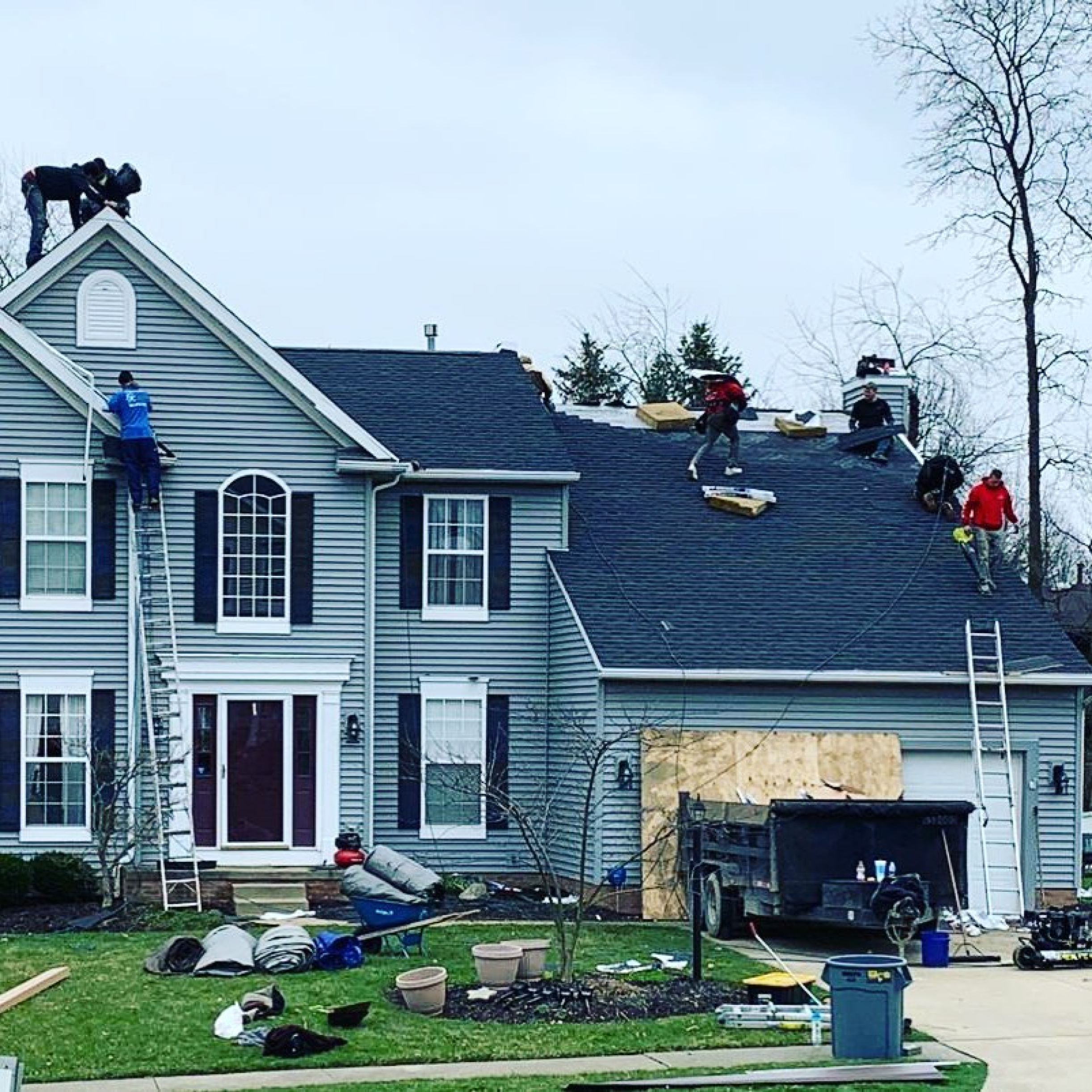 You strive to create a safe and comfortable haven for your loved ones. However, roof issues can disrupt your peace, causing stress and potentially damaging your property. Dealing with roofing problems alone can be complex, time-consuming, and potentially dangerous. You shouldn't have to worry about the safety of your family and home. 
It's crucial to rely on professional roofing services to resolve the issue effectively and efficiently. At NextGen Restoration, we believe you deserve a secure and reliable roof for the well-being of your family. Our experienced roofing contractors are here to provide exceptional residential roofing services in Hudson, OH.
Experience And Expertise You Can Trust
With years of experience in the industry, our restoration company has earned a reputation as the best roofing company in Hudson, OH. Here are our roofing solutions for your home: 
1. Residential Roof Replacement
When your roof suffers significant damage, or it reaches the end of its lifespan, our experts can help you with a seamless roof replacement. We will work closely with you to choose the suitable materials and ensure a durable and aesthetically pleasing result.
2. Residential Roof Repair
Our roofing contractors specialize in efficient and reliable repairs, from minor leaks to extensive damage. We use high-quality materials and advanced techniques to restore the integrity of your roof, protecting your home and loved ones from further harm.
3. Residential Roof Maintenance
Regular maintenance will extend the lifespan of your roof and identify potential issues before they become significant problems. Our team will conduct thorough inspections, clean your gutters, and perform necessary repairs to keep your roof in optimal condition.
4. Residential Roofing Options And Materials
Every homeowner has unique preferences and requirements for their roof. We offer many roofing options and materials, including asphalt shingles, metal roofing, and tile roofs. Our experts will guide you through the selection process, ensuring you make an informed decision that meets your needs and budget.
Your Safety And Satisfaction Are Our Priorities
At NextGen Restoration, we prioritize your safety and satisfaction above all else. We'll exceed your expectations by providing exceptional craftsmanship, using top-quality materials, and delivering excellent customer service throughout roofing.
To get started, simply: 
Schedule an inspection and free estimate with our roofing experts to assess the condition of your roof.

We'll provide you with a personalized plan based on the inspection results.

Our skilled team will execute the project, ensuring a roof that exceeds your expectations.
Work With NextGen Restoration For Exceptional Residential Roofing Services
NextGen Restoration is committed to providing exceptional residential roofing services in Hudson, OH. Whether you need a roof replacement, repair, maintenance, or assistance selecting the right roofing materials, our experienced team is here to help. 

Don't risk the safety of your loved ones. Contact our restoration company, the best roofing company in Hudson, OH, today for a free quote. Enjoy a secure and beautiful home that will stand the test of time with NextGen Restoration.