Residential Roofing In Warrensville Heights, Ohio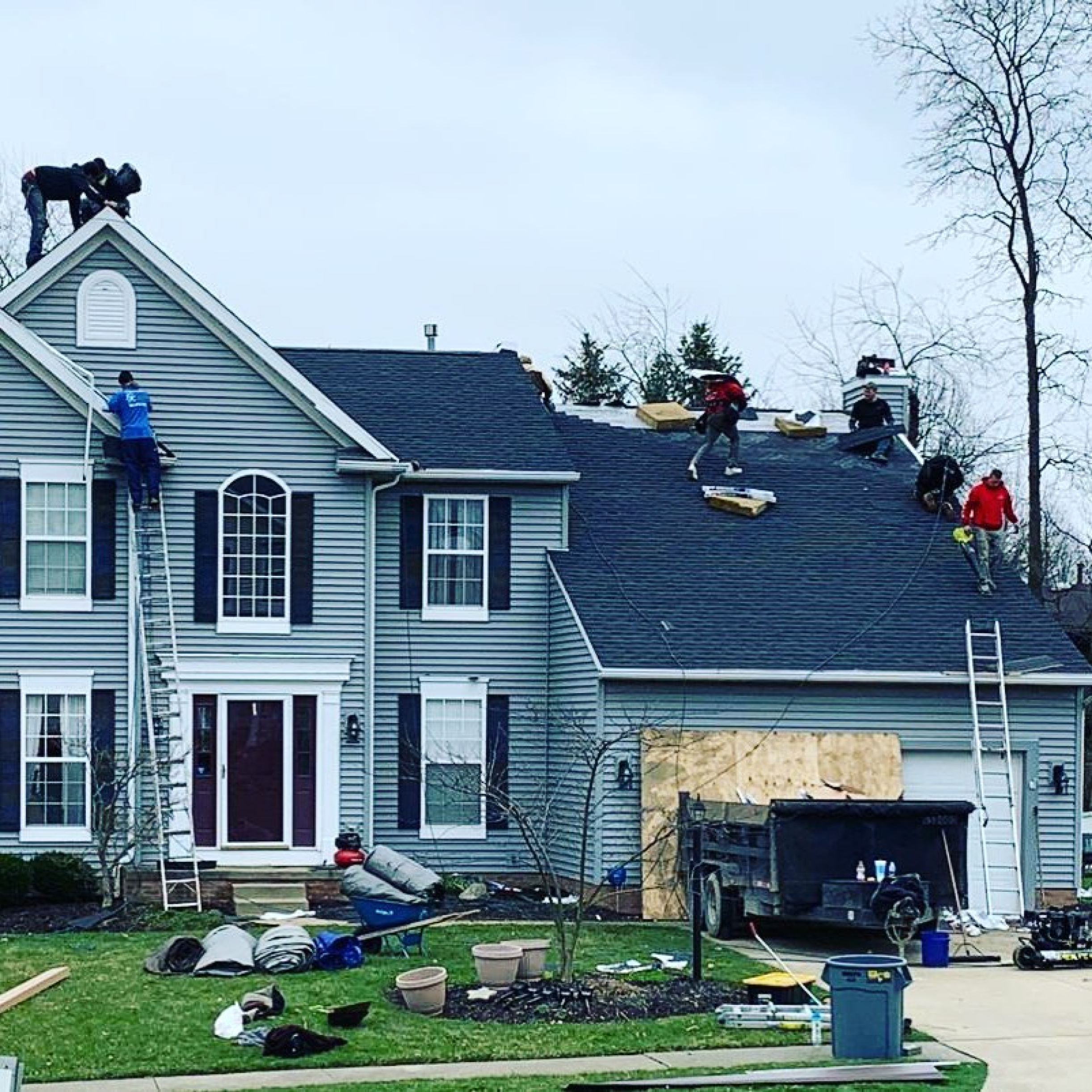 Your home is more than just a place to live. It's a significant investment that deserves protection. As a homeowner in Warrensville Heights, Ohio, you understand the importance of regular maintenance and repairs to preserve the value of your property.
At NextGen, we share your commitment to ensuring the longevity of your roof. Our roofers in Warrensville Heights, OH, specialize in residential roofing services that go beyond just fixing roofs. Our services ensure that your home remains a comfortable sanctuary for years to come.
Residential Roofing Services For Warrensville Heights Homeowners
Maintaining your roof is vital in protecting your investment. At NextGen Restoration, we understand the importance of regular roof maintenance. Our roofing contractors offer comprehensive maintenance services that go beyond just cleaning. We inspect your roof, identifying potential issues before they escalate into costly problems. By addressing them, we help extend the lifespan of your roof, saving you from expensive repairs down the line.
Some of our services include the following:
Roofing Repair: Swift And Reliable Solutions
Damages to your roof can occur due to severe weather conditions, normal wear and tear, or other factors. We are here to provide effective roof repair services. Our expert team responds quickly to assess and repair damages, restoring the integrity of your roof. With our solutions, you can trust that your home remains secure.
Roof Replacement: Lasting Results For Your Home
Sometimes, roof replacement becomes necessary due to age, extensive damage, or recurring issues. We offer top-quality materials  for long-lasting results. Our team guides you through the process, helping you choose the right type of roofing for your home's specific needs. With our expertise, your new roof will enhance your property's aesthetic appeal, providing protection for years to come.
Exploring Different Roofing Materials
At NextGen Restoration, we understand that every homeowner has unique preferences. That's why we offer a range of different roofing materials. Our team will guide you in selecting the correct type of roofing that aligns with your style, budget, and durability needs. 
Whether it's traditional asphalt shingles, energy-efficient options, or other materials, we have you covered.
Steps To Ensure The Longevity Of Your Roof
Our team works hard to guarantee the longevity of your roof. But this is easier than you think. All you have to do is contact us and follow these steps:
Connect with us by filling out a form on our contact page
Schedule an appointment with our team to discuss your roof repair needs 
Feel joy knowing that your roof is in safe hands in Warrensville Heights, OH.
Enjoy Lasting Protection With NextGen Restoration
You care about your home, and so do we. At NextGen Restoration, our certified roofers ensure your home remains secure and comfortable. By choosing us, you can work with a local company that understands the unique weather conditions, architectural styles, and other factors impacting your roof's performance.
Contact us today to explore our roof replacement services in Warrensville Heights.Choose the best roofing company in Warrensville Heights, OH.