Residential Roof Replacement in Ohio and Kansas City
Let NextGen Restoration Give You a New Roof
Over time, roofs can become worn and damaged, making them less effective at protecting your home from the elements. Replacing your roof is a big job, but it can be a worthwhile investment, as a new roof can help to improve the appearance of your home and extend its lifespan.
When a roof is damaged, it's important to act quickly to prevent further damage. That's where NextGen Restoration comes in. We specialize in roof replacement, and we'll work with you to assess the damage and choose the best course of action. We're also insured and licensed for your protection.
Maintain Your Home's Value
While other roofing companies may only be focused on the profit they can make for a roof replacement or repair, NextGen Restoration is here to help you maintain the value of your home. Our highly trained roofing contractors have earned elite industry rankings for their knowledge and skill, and we take pride in doing what we can to help homeowners prevent costly roofing issues.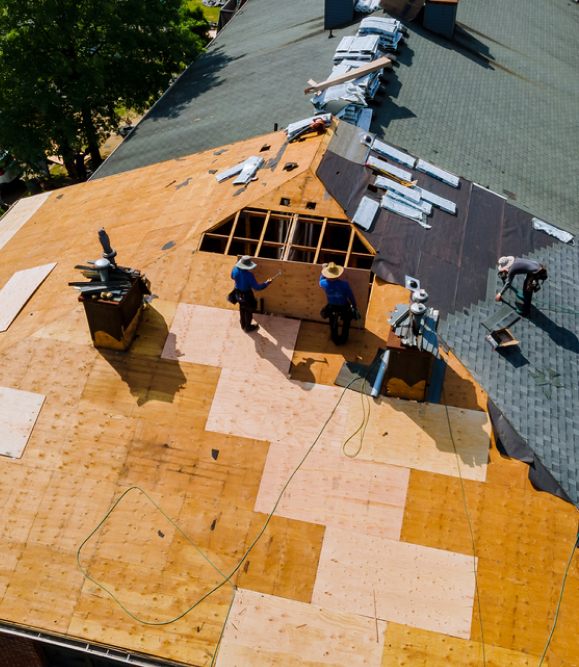 Our process is designed to be straightforward so that you can get the help you need without any hassle.
Contact us
Get in touch with us and let us know which roofing service you require.
Get an Inspection
We can help you identify any issues with your roof and give a repair or replacement recommendation.
Get a Free Quote
We make sure to get the job done right and we'll offer a free estimate once our team has identified what needs repairing on your roofing system!