Make Your Roof Safe Again With Our Expert Storm Restoration Services in Cambridge, OH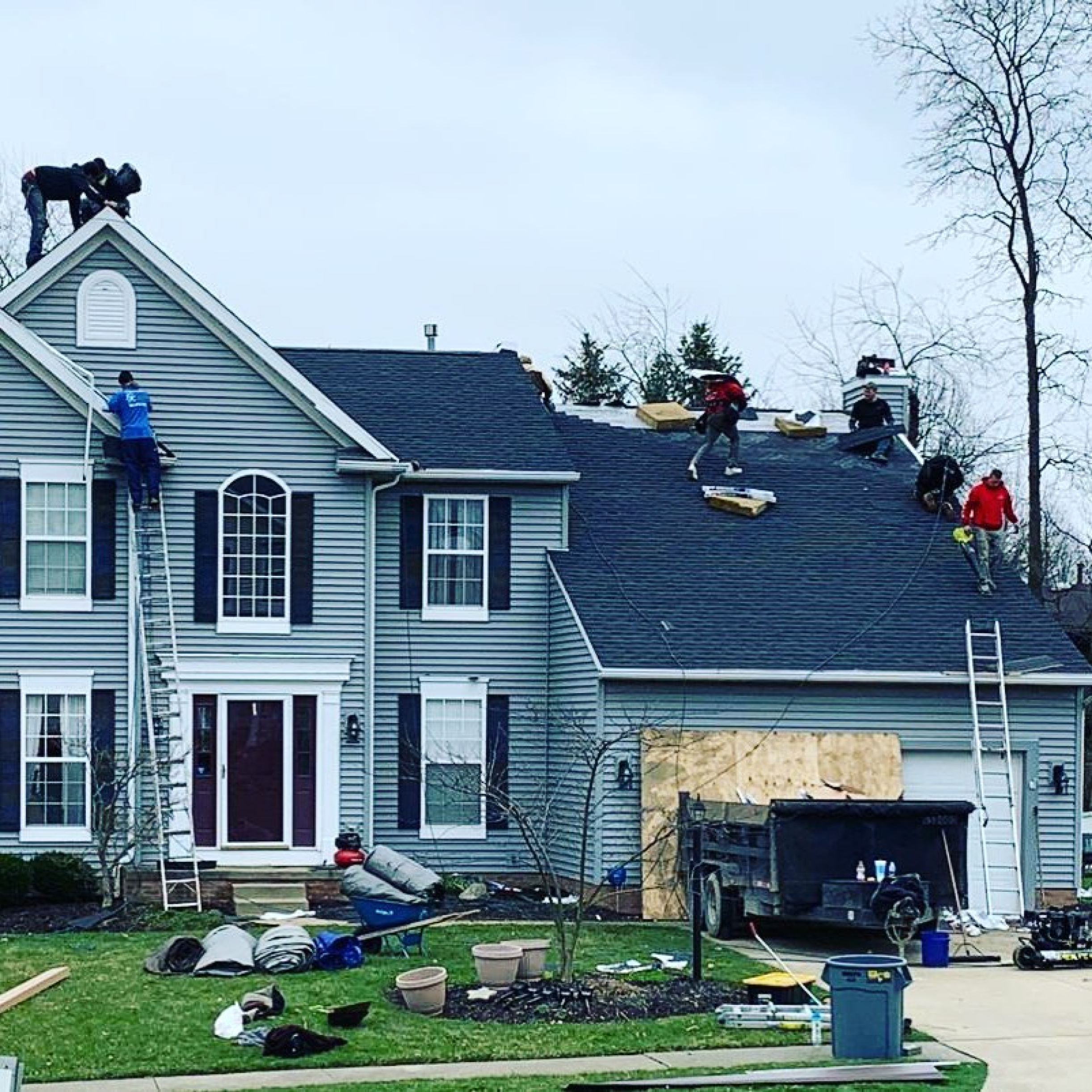 Has your home's roof been damaged by a recent storm in Cambridge, OH? This unexpected event is the last thing any homeowner wants to deal with, so you're understandably upset and deserve effective solutions. After all, your roof is the first protection barrier of your home, and it should be in top condition before the next storm hits. 
That's why NextGen Restoration offers storm damage repair! We understand you want to feel safe as soon as possible, so experienced roofers in Cambridge, OH, will provide immediate support. We've worked with many homeowners in the area, so rest assured we have everything you need to make your home secure again. Get in touch today!
What To Expect From This Service?
Trust Our Qualities To Ensure A Job Well-Done
When fixing your roof, you trust your contractor to do a great job and guarantee your safety. Our professionals have years of experience dealing with storm damage repair, so you know you're in good hands. Here's everything you can expect when working with us:
– Top-Quality: We use the best tools and materials in every project, so you can rest assured that your roof will be safe and secure again.
– Professionalism: Our team of roofers in Cambridge, OH, will be on time for each appointment and handle any task with care. Rest assured that we'll leave your home better than we found it.
– Excellence: We go above and beyond to ensure your satisfaction with the job. We have 12 years of experience in storm restoration and won't stop until you're happy with the results.
Why You Should Fix Your Roof Right Away
The longer you wait to repair your roof, the more damage it could suffer. When a storm passes through your area, your home's roof takes all the beating from heavy winds and rain, so ignoring any signs of damage can lead to extensive repairs. That's why you must call professionals right away! 
Restore Your Home's Roof With The
Best Roofing Company in Cambridge, OH
Facing a roofing emergency is not easy. Whether you notice cracks or missing shingles after a storm, you know there's nothing more significant than ensuring your home and family are safe. You deserve the peace of mind that the roof over your head is dependable, so trust NextGen Restoration to fix it!
Just follow these steps to make it happen:
Contact us:

Let us know about the emergency via phone or email, and we'll schedule an appointment as soon as possible.

Get a free quote:

We'll visit your home to inspect the damage and offer a cost estimate.

Repair your roof:

Our team of experienced

roofers in Cambridge, OH

, will provide timely

storm restoration

services, so you can be safe again.
If you don't address storm damage immediately, you'll risk your home's safety and integrity. Regardless of the severity or complexity of the situation, NextGen Restoration is here for you. Our roofing contractors will devise an efficient plan to ensure you're secure in your home. Call us!